Serenity Retreat Center
California, United States
The Serenity Yoga Center
retreat & spai s designed to be a place of refuge, wellness, and peace. It is a place where each services is a unique as you are.
We are a Holistic Health Oasis for a daily retreat or a weekend escape. At Serenity, our services are intended to enhance the health and vitality of your daily life, by seeing you as a unique and powerful individual capable of unlimited potential. We believe in you, which is why we are dedicated to offering you exceptional holistic health services provided by some of the best healing arts practitioners along the Central Coast.

Our holistic center and services create a healing space for an internal and external purification, which is intended to harmonize the entire body. Allow your senses to guide you experimentally through: the Ancient Wisdom of Ayurveda, Yoga, Therapeutic Massage, Hydrotherapy, Inspirational Workshops, Wellness Programs, Nutritional Consultation, and Spa Treatments with Natural Living Products.

Serenity offers you the tools to take the initiative towards achieving your vision of health, so that personal and planetary transformation can become a reality. We know that change begins here, now, within each of us, and that sometimes a little guidance and compassionate assistance can go a long way. Our hope is that your experience with us provides you with the ability to remember how powerful, complete, and beautiful you really are; so that awareness becomes a part of your deepest knowing.

We provide quality professional spa services and Chi products, while proudly retaining an emphasis on integrity, excellence, ingenuity, and education within our therapeutic and holistic health services. Serenity Natural Living Center is a serene atmosphere created with you, our community, in the forefront of our hearts and minds. Our services are as unique and versatile as you, which is why we cater to the needs of toddlers to the well-aged adult, and from a single individual to private group events. We are dedicated to providing quality and accessible services to our clientele, which is why we offer periodic discounts on holistic spa treatments, healing art services, and Natural Living Products throughout the year. Our highly skilled and trained staff are available to answer your questions. We look forward to the moment in time that we shall work together towards achieving your goals, whether that is: a perfect retreat from your daily life, alleviating some discomfort from acute and chronic pain (i.e.: headaches/migraines, sciatica, etc.), nutritional counseling, increased vitality, physical health and flexibility, emotional balance, or personal growth. It is our desire to inspire you to walk your personal path of health and wholeness. Today could be your divine appointment to experience a personal transformation…
…Come explore the possibilities at Serenity, and go home knowing Serenity!


My Listings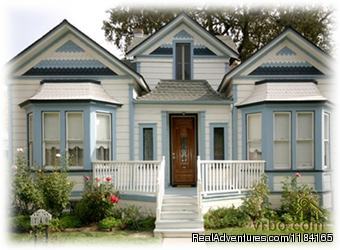 Yoga Boot Camp, Spa Getaway Packages, & more
Paso Robles, California Health Spas & Retreats
We offer spa & Yoga Retreats for weight-loss, detoxing, and to transform your lifestyle. Plus we have a new an exciting AL la crate menu that allows you to create your own private retreat according to...