Starting at
USD $70.00
per night
Apartment Hotel in the Center of Istanbul, Turkey
Istanbul, Turkey | Vacation Rentals
1 Bedrooms

4 Guests

1 Bathrooms
Istanbul Apartments offers first-class short-term rental apartments in the very heart of Istanbul, just fifty meters from the famed Istiklal Street (Taksim-Beyoglu-Galata-Pera-Tunel-Galatasaray-Tepebasi), with its unrivaled reputation for restaurants


Starting at USD $70.00 per night
Availability & Reservations

Apartment Hotel in the Center of Istanbul, Turkey - Starting at USD $70.00 per night
More Travel & Vacation Ideas in Turkey
Surrounding Area

This Apartment offers first-class short-term rental apartments in the very heart of Istanbul, just fifty meters from the famed Istiklal Street (Taksim-Beyoglu-Galata-Pera-Tunel-Galatasaray-Tepebasi), with its unrivaled reputation for restaurants, cultural monuments, shopping, entertainment and cultural pursuits.
Istanbul Apartments is like your Holiday Home, the perfect blend of hotel comfort and traditional Turkish hospitality. With a vibrant multi-lingual staff, we are well-equipped and pleased to offer our guests the best service and in-depth knowledge of what Istanbul has available for the first-time or repeat traveler. As a family-operated business, guest comfort comes foremost to us.
Our aim at Istanbul Apartments is to ensure that each guest enjoys the full Istanbul experience and yearns to return year after year. With our superb properties, facilities, staff and location we are an ideal launching pad for your Istanbul adventures.
Hos Geldiniz â€' Welcome

Dorothy's Friends are welcome!
Vacation Rental Property

Our apart-hotel concept and prime location are suited for every kind of guest, from large groups to solo business traveler. To provide a special and unique ambiance, the owners have added panache to each property with their own collector's items of Turkish origin.
Impeccably clean and well-maintained, our self-catering apartments assure the guests a high degree of comfort and security in a location selected carefully for the express needs of our clientele.
With our friendly staff and modern-chic rental apartments that provide every amenity, is designed with couples, groups and families in mind. The Istanbul Apartments are spacious, with carefully considered floor plans designed to enhance the apartment experience as opposed to the cramped hotel experience.
Map & Directions

Altin Bakkal Sok 25, Istanbul, Turkey 34435

Address: Tel Sokak 27, Beyoglu, Istanbul, Turkey
Apartments in this building:
IKI, UC, DORT, BES, ALTI, YEDI, SEKIZ, BIR
Walking distances from the apartment to (minutes) :
Istiklal Caddesi/Beyoglu 1 min
Pharmacy 1 min
Police Station 1 min
Galatasaray Hamam 3 min
German Hospital 3 min
Galatasaray Square 5 min
Havas Airport Shuttle Station 5 min
Kabatas Finicular 5 min
Taksim Bus Terminal /Airport Shuttle 5 min
Taksim Metro Station 5 min
TAKSIM Square 5 min
Taksim Tramway 5 min
Pera 10 min
Sishane Metro Station 10 min
Tunel Funicular 10 min
Tunel Square 10 min
Tunel Tramway 10 min
Cemal ReÅŸit Rey Concert Centre 15 min
Dolmabahce Palace 15 min
Galata Tower 15 min
Istanbul Modern Art Center 15 min
Lutfi Kirdar Exibition & Convention Centre 20 min
Nisantasi 20 min
Ataturk Bridge 25 min
Galata Bridge/Karakoy 30 min
Underground or Tram or Bus from Taksim to (minutes) :
Kabatas / Kabatas Station 5 min
Istanbul Modern Art Museum Tophane Station 8 min
Eminonu Port/Spice/Egyptian Bazaar/ 10 min
Karakoy Port/ Galata Bridge Karakoy station 10 min
Eminonu Tram Station 15 min
Sirkeci Train Station Sirkeci Station 15 min
Grand Bazaar Cemberlitas station 20 min
Ataturk Airport (Shuttle from Taksim) 40 min
Sabiha Gokcen Airport (Shuttle from Taksim) 40 min

Points of Interest

Apartment Hotel in the Center of Istanbul, Turkey

Altin Bakkal Sok 25 , Istanbul, Turkey

Taksim Square

Taksim, 34050 BeyoÄŸlu/Istanbul, Turkey

Istiklal Ave

Ä°stiklal Avenue, 34440 BeyoÄŸlu/Istanbul, Turkey

Old City

Sultanahmet, 34200 Fatih/Istanbul, Turkey

Convention Center

Istanbul, Turkey
Nearby Attractions and Services

| Distance | Description |
| --- | --- |
| 200 yards | Taksim Square |
| 200 yards | Istiklal Ave |
| 10-1000 yards | Restaurants-Bars-Shopping |
| 100-300 | Pharmacy-Hospital-Police Station |
| 20 min by tram | Old City |
| 500 yards | Convention Center |
| 5-15 min walk | Pera, Galata, Galatasaray, Tunel |
Rates & Availability

(All rates in USD $)

| Jan-March | 65 | 90 | Notes |
| --- | --- | --- | --- |
| Apr-Oct | 75 | 115.00 | |
| Nov-Dec | 65 | 90.00 | |
| New Year | 90 | 140.00 | |

Basic rate is $90/apartment (double occupancy) . For additional guests please add $20/night

Basic rate is $90/apartment (double occupancy) . For additional guests please add $20/night

For a stay of seven nights you gen one free

For a stay of 14 nights, you get three nights free

*Please

contact advertiser

for rates & availability for your travel dates.
Amenities

All apartments have a bedroom separated from the living room.

All living rooms have a comfortable sofa that can be converted into a sizable double bed.

All apartments are equipped with:

· Air conditioning (bedroom and living room)

· Wireless broadband high speed internet and cable internet

· Colour 26" LCD TV & 1200 Satellite channels

· Sheets, duvets and towels

· Fridge with an ice compartment

· Crockery, glasses, cooking utensils and other kitchen equipment

· Oven

· Electrical burner

· Iron and ironing board

· Kettle

· Hairdryer

Common usage: Washer/Dryer

Room Amenities

Air Conditioning
Cable/Satellite TV
Hairdryer
High Speed Internet
Microwave
Minibar
Refrigerator
Safe
Television

Available

Business Center
Fax Machine
Internet Access
Breakfast
Available
Laundry
Secretarial Service
Shuttle Service - Available

General
Sleeps & # of Bedrooms

Two in the bedroom (king size bed or two single beds), 2 on the sofa-bed in the living room.
Services Offered

Apartment is cleaned and sheets/towels are changed twice/week.
Policies & Restrictions

Pets allowed, kids welcome.
Other Information

New Istanbul: The Ever Popular Pera District
An often neglected sightseeing route by tourists is that of Pera or Beyoglu, which in fact wields a whole number of historical interest points from churches, historical buildings, picturesque arcades, old Ottoman hans, to bazaars and fine restaurants, all easy to visit within a single day.


Pera in the Past

Pera, meaning 'opposite shore' generally referred to the shore opposite the harbor of the Golden Horn, that of Galata in Byzantine times. During Ottoman times, it came to refer to the section of Taksim between the Square and Tunel with all its residing foreigners. The fortified enclave of lower Galata's Jewish, Italian and French were to become the later inhabitants of Pera. As the Ottomans opened to trading with the West, it soon necessitated rapid outer expansion into present-day Beyoglu, with the main route named Grand Rue De Pera. Such a diversity of newcomers, ethnic groups and cultures was inevitably going to have an impact on the city's appearance and lifestyle. The first embassy was constructed by the French in lower Pera, quickly followed by a host of other nations competing in lavishness, offsetting a whole European scene within the larger Oriental one.

In keeping with the Western lifestyle, it remained a realm apart, a minute city of its own, feeding and thriving off its own cultural sphere. It became a stage for exhibiting exclusive fashions, holding glamorous embassy dances and parties…. it was quite possibly one of the most mingled and luxuriant foreign communities in the world. During the formation of the Turkish Republic in 1923, the Grand Rue the Pera was re-named Independence Street, or Istiklal Caddesi. As you walk this grand street, tilt your head and try to envision the building facades in full splendor as they were in the nineteenth century heyday of Pera.

Beyoglu Today - Istiklal Caddesi / Grand Rue de Pera

The 1.2 km pedestrian street leading from Taksim Square down to Tunel is packed with an arbitrary scattering of music and bookstores, movie theaters and cultural centers, cafes, restaurants and bars, commercial banks and offices, shopping outlets and bazaars, consulates and embassies, churches, historical arcades and passageways. Peddlers and street children engage in their prospective businesses of tissue sales, shoeshine and odd bits and pieces, amid clanging tram bells, blasting music shops, and street chatter. It is a public parade of fashionistas, business people, artists and tourists from all walks of life.

Beyoglu nights are for the clubbers and bar-goers, or for those just in search of good food. Weekends see the street swarming with droves of people, which would test anyone's skills in crowd negotiation. Hence it is advisable to partake in sightseeing on a weekday. The Jazz Music Festival during the summer and Istanbul Film Festivals in the first week of April take over the area, seeing a large influx of musicians and artists and their audiences.

Taksim Square

Setting off from Taksim Square, a central water distribution point of old for all Istanbul, from which it takes its name, is today a noisy and highly congested nexus for traffic and pedestrians. The Independence Monument stands centrally, revering Ataturk and fellow leaders of the Turkish Republic. Notice the prominent dome of the Aya Triada Kilisesi, Greek Orthodox Church of the Holy Trinity overlooking Taksim square. Access is via the first street left off Istiklal Caddesi called Meselik Sokak. Enter Istiklal Caddesi and on your right you will pass by the French Embassy, built in the nineteenth century. It is clearly one of the street's greater landmarks evident by the fact that it's a popular meeting point for friends converging in the area. The renowned Nature & Peace Restaurant, predominantly catering to vegetarians serves wonderfully prepared juicy vegetable and pasta dishes, is located on the left turn-off after McDonalds. Also on this street is Pandora, one of the best bookstores in town carrying a large selection of English titles ranging from Ottoman to modern Turkish themes, fiction and non-fiction as well as cookbooks.

Istiklal Caddesi and its many 'Passages'


Continue on Istiklal and look out for Atlas Pasaji on the left. Entering the passage, one passes through a popular stylish bar on the right, named Sefahathane, where you can enjoy a coffee, cappuccino, or beer at any time of day with Western music and with good service. The bar precedes the Atlas Bazaar, through the entrance at the end, mainly comprised of clothing shops, antiques and jewelry outlets - a miniature grand bazaar in itself. After a short wander there, head on back down the main street until you come to Cicek Pasaji on the right. Take a stroll through this famous 'Flower Passage', built in the mid nineteenth century, which comes vibrantly alive every evening, resonating under the melodies of live Turkish music. Hosting a number of restaurants nestled cozily all along its cobbled lane, this historical arcade is a popular venue for eaters and drinkers. Should you follow Cicek Pasaji around to the left, it exits into the Balik Pazari or Fish Market, a wild passageway pinned with small fast-food eateries, fresh fish and vegetable market stalls, a sprinkling of other arbitrary shops and thronging with passers-by. Heavily scented by wafting spices and sizzling mussels and other fish, blazing in color and displaying a curious accumulation of foodstuffs, make it altogether an interesting walk. The specialized sweet dessert shops further down on this passage are well over 100 years old and still offer a great selection of luscious sweets. However keep to the main thoroughfare of the passage and you will notice the small turn off on the right to Nevizade Sokak, there is a whole street spilling over in tables dedicating itself lovingly to the business of the Meyhane, or tavern, in a world of its own. It has got to be one of the most popular Turkish favorites for dining out and is frequented by the young and old, the glib and glitzy alike. Pull up at a table inside or out and order a beverage - all touts are very encouraging and the service is attentive from start to finish. It is traditional for the waiter to approach with an immense tray laden with tantalizing and mouthwatering preliminary cold starters, or mezes. The idea is to select a couple of dishes that appeal to you which are placed center table and are communally shared. A typical meze table might include white cheese, mashed eggplant, fried vegetables, a herby yogurt dip like sazarki, fried shrimps or mussels, and some melon to be eaten slowly with chunky slices of bread. And this is only for starters!

The favorite accompaniment is Turkish Raki - an alcoholic beverage derived from aniseed and mixed with water which actually compliments the mezes wonderfully. The Turks have refined the whole business of eating into an art itself so that the experience is a culinary explosion of tastes and a titillation to the senses which would put even the French to shame….a scoop of yogurt dip or a steaming buttered shrimp, small sip of Raki, a sip of water, a juicy slice of melon, a sip of Raki… and so this intermittent ritual and pleasure taken in eating and drinking goes on over long hours and good conversation. Fresh fish or a grilled meat usually fulfill the main course and a complimentary fruit salad is often presented as the finale. You may even have the occasion to be serenaded by passing street musicians.

Back at the Fish Market exit at the end. Should you follow the street to the left you will see the high walled garden courtyard and an old building in Italian Renaissance Palazzo style, which has been the British Embassy since 1845. Turn left at the corner, where you will find the highly popular wine bar, Pano, which has been producing its own wine for over 100 years. Veering back in the direction of Istiklal Caddesi, do look out for an easily missable little passage on the left, called Avrupa Bazaar, which backs onto the Fish market again. Have a quick look down this pleasant narrow passage housing antique, jewelry and souvenir outlets and glance above at the upper story facades, reminiscent of earlier centuries and lined with a number of imposing black sculptures of seemingly preoccupied ladies.

Galatasaray

Return to the main street where you will find the heavy wrought iron gates on the opposite corner that belong to one of Istanbul's oldest high schools - Galatasaray Lisesi, a prestigious French school which was started in the mid 1800's. There is an old but well-preserved and functioning Turkish bath named Galatasaray Hamami located one street before the high school (coming from Taksim Square) which opened during the late eighteenth century. On Yenicarsi Caddesi, the street which runs along the other side of the school, just after the Post Office is a charming stationary store called Mektup, which means "Letter." You can find fine writing instruments, journals, art supplies and even jewelry and other small gift items here. In the same neighborhood, on Bekar Sokak, find Nahil Tree, an all natural food and household products store run by a women's organization, to which a portion of the proceeds are donated. Fine handmade pillows, tablecloths, towels and lacework are also available here.

The street behind Galatasaray High School known as Cezayir (Algeria) Street was recently completely renovated and turned into one of the areas swankiest, high-rent districts, and is now called 'French Street' (Fransiz Sokak). The leading architects had close contacts with the Municipality of Paris, so Parisian architects arranged the stones of the street, and 100-year-old coal-gas street lamps from the Municipality of Paris were installed. Most of the establishments of Beyoglu, such as the first cafés and first movie theaters, were established by the French in the 19th century and the buildings on the left of Cezayir Street bear the signature of French engineer-contractor Marius Michel, who lived in Istanbul between 1890 and 1910. Parisian-style outdoor heaters on the sidewalks allow the open areas to be used even on cold days. Various establishments in two-three story buildings have turned French Street into a popular 7-day-a-week live culture and entertainment center, with cafés, restaurants, street concerts, artists, and an art gallery.

If you are not worn out yet and still interested in shopping, look for Aznavur Pasaji a small bazaar entrance on the right just as you pass Galata Saray Lisesi. Old lanterns, jewelry, household effects and other odd and ends abound here. A few doors down is Galatasaray Han, which houses one of the most popular places to shop for the hipsters of Istanbul. Club kids, djs, celebrities and their hangers-on all congregate at Avant-garde East where you'll find high quality t-shirts, jackets, jeans and more at bargain prices. In the basement of this same passage is a tiny shop brimming with Moschino-esque colorful, fun, high quality clothing at reasonable prices. All goods are one-of-kind designs and hand sewn on the spot. Now walk back out to Istiklal Cad and just a little further on the right is a street which serves as the entrance to one of the areas oldest churches, the Pansiyon Isodyon, a Greek Orthodox Church, set in its own courtyard, only open on Sundays. Be sure to have a peek in its windows to see some of the old icons, antiques and mosaics. On this street also find Ugur Bocegi (Lucky Bug), a quaint little store selling one-of-a-kind Ottoman inspired women's and men's clothing, hand sewn by the proprietor, Mr. Ugur.

Continue on Istiklal Caddesi and on your left, turn in under one of the looming arches and through the gate of the Church of St.Antoine to a small and quaint shaded cobbled courtyard. Designed in Italian Gothic style dating from 1913 this red-bricked affair replicates its ancestral model having been demolished to make way for Istiklal's tramway. Franciscan monks inhabit the flanking buildings. Despite a rather unspectacular interior and poorly maintained stained glass windows stemming the walls, the large pillars hosting the vaulted ceiling create an expansive sense of spaciousness beneath, and it is worth a quick peek. Only the occasional sighing of the old wooden benches disturbs the peacefulness here. Upon exiting, take note of the opposite building with mimicking design. Should you now retrace your steps a little up the street again, you will come across a small passage on the left named Danisman Gecidi, through which you will find a rather pleasant little courtyard and teahouses. Exit through its back archway onto the street beyond; notice the little tea, poker and backgammon parlor on the right filled day and night with gambling elderly men. It is only one of many in Beyoglu's back streets.

Tepebasi

This region of Pera, known as Tepebasi, is the district of Istanbul near the southwestern end of Istiklal Caddesi overlooking the Golden Horn. It is Istanbul's former entertainment, art, culture, intellectual-behomian and comfort region and is in the process of being rebuilt in order to reclaim some of its former glory and popularity with the stylish and well-heeled. Tepebasi means "top of the hill." From here the heights of Beyoglu (formerly Pera) slope down to the shores of the Golden Horn at Karaköy (Galata), Kasimpasa and Tophane. It has several hotels worth mentioning, among them the city's oldest and one of its grandest, The Pera Palas Oteli. The Pera Palace Hotel was built in 1892 to accommodate the disembarking passengers of the famed Orient Express train, linking Paris and Constantinople. Emanating Victorian style typical of the period, it was built by Georges Nackelmackers. For a dip into its Oriental flavored past, be sure to step inside for a quick walk around. The raw presence of luxurious past residing here is striking. Richly carpeted and high ceilinged, decked in antique furniture, original and antique accessories are preserved on display as they were, contributing to the nostalgia and rendering it comparable to a museum rather than a hotel. Throughout its dynamic history it has played host to many esteemed and affluent guests encompassing the glamorous, the Royal, the politically-minded, the famous, and even the questionable - from kings and queens to prime ministers, ambassadors, international spies, artists, actors, novelists and poets. Agatha Christie, the famous murder mystery novelist notable for her bestseller Murder on the Orient Express, is said to have stayed here and wrote much in the hotels own café, now a Patisserie. Other esteemed guests over the years, to name but a few, include Mustafa Kemal Ataturk, Jacqueline Kennedy Onasis, Julio Iglesias, Greta Garbo and King Edward VIII. For less expensive yet still charmingly old-world accommodations, check out the Buyuk Londra hotel in the same neighborhood. Also on Mesrutiyet Caddesi in Tepebasi is the brand new Marmara Pera Hotel where the architecture is reminiscent of something between the modernist movement of the 70's and the nostalgia of the 30's. This 'special class' hotel has a sunny outdoor café and a fine dining rooftop restaurant with breathtaking views of the converging Marmara, Golden Horn and Bosphorous Straight.
Another highly acclaimed newcomer to Tepebasi is the Pera Museum, housed in the former Bristol Hotel. Architect Achille Manousos constructed the building in 1893. At a cost of about $35 million, the building was gutted, restored and renovated without changing the façade. Funded by the Suna-Inan Kirac Foundation, members of the famous Koc family, the museum boasts important collections including Ottoman era paintings, ceramics and historical objects.

One of the best restaurants in this district is Nu Teras, also a lounge bar for after hours partying. Open only during the summer months, Nu Teras is on the roof-top level above Lokanta restaurant (open only in winter and run by same owner and chef), and has stunning views, excellent cocktails and some tasty nibbles from resident chef Aysegul Talu. Slick and cool, this is as close to bar heaven as you'll get in Istanbul.

Tunel

Standing at the front entrance of Pera Palace, cross the road and take the first turn off left onto Asmali Mescit Sokak, follow it straight ahead and take the second right turn off and you will find yourself in the midst of a magnificent and picturesque little winding narrow cobbled street, criss-crossed in dangling green vines and ivies dashing against colorfully washed walls of delightful old residences. Here you will find the popular Babylon nightclub and live music venue. This backstreet club hosts a varied program of live acts, including big names from the realms of jazz, house and world music. In this area you will find a small courtyard with wooden tables where you can break for tea and coffee. Follow this path to the end and you will step in through the entrance gates of Kahve, a wonderful stop-off for a coffee, or indeed lunch, in cool and artistic outdoor environment. It is an arty little street arcade in the impressive turn of the century style just opposite the Tunel building. Access is via a large gate; step down into its shaded laneway, which houses some fashionably trendy little coffeehouses set against a backdrop of wall paintings and much leafy greenery sprouting from their pots. There is also a sprinkling of antique and art shops here.

After a rest-stop there, exit the other gate at the end and you will enter Tunel Square. The large building directly opposite is the entrance to the world's second oldest underground metro service, fondly named Tunel, and the first and shortest one in Istanbul, built in 1875 by the French. It links the steep hill between lower Karakoy and upper Beyoglu. There are still a few remaining sights of interest up on the last section of Istiklal Caddesi, so from Tunel Square walk around to the left and re-enter the main street. Here is one of the area's most popular restaurants for fine dining, the Four Seasons Restaurant (no relation to the hotel). Located in an old wooden building, the restaurant specializes in fine Turkish and international cuisine. Just on your right on the farther corner is the nineteenth century Swedish Embassy, graced by a small entrance park with beautiful blooming and budding garden. Now glance immediately to your left opposite the Embassy a bit further on, there is a large peeling ovular building with immense vertical pillars clinging to its facade, quite unusual in its appearance alone, an old Ottoman Han. Inside is the decaying grassy courtyard of this old stop-off point, presumably a bit more colorful and lively in its heyday, but a blissful little nook of tranquility from the bustling street all the same, where you can take the weight off your feet on an old bench and enjoy a tea served by the little shop by the entrance.

Pass further up the street again and the next embassy on the right is the Russian Embassy, a picturesque pink building in Italianate style set behind rather imposing gates, built by the Fossati brothers. Further on a little and the large gates on the right with an ascending flight of steps will take you into one of Beyoglu's most pleasant and beautiful churches, St. Mary Draperis Church, built in 1678. Although not much to look out from its exterior, the inside is surprisingly warm and modernly decorated, very unlike an old church, with gentle pastel colors and beautiful stained glass windows. Don't miss this little gem. Slightly further on, located off Postacilar Sokak on your right also, is a downward slope which leads to a number of interesting buildings. Going down this street you will pass the Union Church of Istanbul on the left, then a sharp right turn brings you to the doors of a little Spanish Church. You can decide from this point whether you would like to follow the vicious ascent down the cobbled street on the left (as you will have to return that way) named Tomtom Kaptan Sokak, actually another highly picturesque little lane, preceding the Palazzo Di Venezia, or Italian Consulate, the longest original survivor over centuries of destructive fires in Beyoglu, and the second foreign nation to lay roots in Beyoglu. Just opposite you can take a glimpse in through the gates of the Maison De France, formerly the French Embassy and indeed the very first one to lay it foundations in Pera and lead its subsequent development. Its grounds also house the very old Chapel of St.Louis. Now you must head back up the way you came to Istiklal Street. Continuing up again there is the Dutch Embassy on the right, currently under restoration set back from the street, built in 1855 also by the Swiss Fossati brothers. That finishes the main sights of Beyoglu and Pera, and you should now re-double your steps back down to Tunel Square and towards the old quarter of Galata to see the two final interest points.

Galata

Leaving Tunel Square, take the narrow street downhill to the left of Tunel, and just on the left hand side is the entrance to the The Galata Mevlevihane, or Museum of Divine Literature, a formerly active dervish monastery and the first of its kind in Istanbul, where the seven centuries old whirling ritual is still held on the last Sunday of each month to preserve the tradition. An octagonal hall with viewing gallery is the setting for the two-hour Sema or ceremony. The first hour is led solely by the musical group through a variety of uplifting choral harmonies, lilting melodies and passionate percussion, with particular emphasis on the reed flute accompaniment. The second half sees the solemn entrance of about 15 male and female dervishes clad in black gowns and capped in the unmistakable elongated conical headdress during a deafening silence. Following a short meditative time, the mevlanis or dervishes de-gown to reveal their colorful flowing skirts underneath, and the ritualistic walking involving a series of three revolutions about the hall. Then the real action begins, as each mevlani in turn starts to spin, whirling and revolving around the hall until they are all in a state of unison. At the beginning of the whirl, their hands are held crosswise against the breast at first but successively move up and outwards, the right hand facing the sky symbolizing prayer and the left tuned down, to symbolize a correlation with the earth (read our article about Whirling Dervishes). Be sure to check out the tombstones in the adjacent small graveyard, each stone capped in the headdress denoting the rank of the deceased.

Head back onto the street and proceed downwards, past the small musical and repair shops, whose shady side-alleys supply some of the cities most infamous brothels by night, but perfectly pleasant during the day, and you will arrive at the famous Galata Tower.

Galata Tower of the Genoese fortifications dating from 1349, is the only surviving remnant of that colony today and stands as an obvious landmark gracing the sky, rising out of present day Beyoglu, overlooking the Golden Horn and across the Asian shores. The surrounding quarter nurtured a whole diversity of European ethnic minorities which flourished there in the nineteenth century, among them Armenians, Venetians, Jews, Greeks…and it was from this ever expanding mingled foreign quarter that Pera blossomed and bloomed to its European-ness. Those inhabitants warily regarded this lone foreign colony, virtually on the doorstep of the Golden Horn and hence Galata was denoted as 'Pera', derived from a Greek word meaning 'opposite shore'. The concept of that mentality is laughable today when it is the expansive shores of Europe and Asia that are the real opposite shores of today. An interesting tale and seemingly not urban myth associated with the Galata Tower tells of how one enthusiastic inventor by name of Hazerfan Ahmet Celebi, clipped two homemade wings to himself in the sixteenth century and leapt off the upper tower environs, successfully gliding all the way across the Bosphorus to the town of Uskudar unscathed, and rendering it one of the first flights. Today the area hosts restaurants and nightclubs but be sure to scale the tower's narrow steps and venture outdoors to the panoramic balcony from which there are breathtaking views over the Golden Horn, Marmara Sea, the Bosphorus and the brightly colored tiles of Galata's own residences. And what a magnificent viewpoint to finish the tour, particularly at sunset - still on a high, all of Istanbul gloriously spread at your feet, in gold!
Advertiser's Info

Necdet Bezmen

Welcome to Istanbul Apartments, we offer furnished flats, residences, apartment rental and apartments in Istanbul for Rent

...

View Full Profile

Istanbul, Turkey Vacation Rentals


Starting at

USD $70.00

per night

Apartment Hotel in the Center of Istanbul, Turkey Reservations

Listing # RA-1226962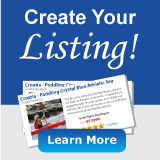 Add Your Travel Services and Accommodations
Add a multi-page listing promoting your accommodations, tours or travel services to customers on our network of travel sites. Your listing page includes an interactive map, availability calendar, reviews, photo-gallery and more.
Create Your Listing
Also of Interest Near
Istanbul, Turkey
Similar Listings (See All)
Featured Adventures (See All)
Featured Accommodations (See All)